Welcome Dear Guest!
Our restaurant offers you a vast variety of delicious Greek food including our Souvlakia plates, Souvlakia in Pita, and our delicious Greek desserts. We are located in Vancouver, Canada and we would love to see you trying our dishes. You can find us at the following address: 1106 Davie Street, Vancouver, BC V6E1N1.

We are looking forward to having you at our restaurant.
Huge portions.
Great taste and care put into every dish. It was my first time ordering but certainly not my last.
Super quick and attentive service. The BEST prawn dinner and the hummous! Wow! Definitely repeatable!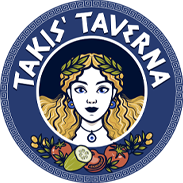 Order Online
Business Hours
Mon: 11:00am - 9:45pm
Tue: 11:00am - 9:45pm
Wed: 11:00am - 9:45pm
Thu: 11:00am - 9:45pm
Fri: 11:00am - 9:45pm
Sat: 11:00am - 9:45pm
Sun: 11:00am - 9:45pm